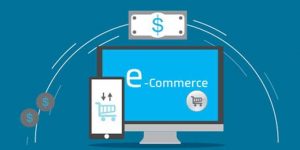 Thailand offers potential growth opportunities for an eCommerce business. If you are interested in doing company registration in Thailand, online business can be a good idea. You can target a wide range of audience online as people are always eager to enjoy electronic means of purchase.
One of the most common ways of building a brand online is trading in goods and services. You can find so many business models to choose from; the list includes manufacturing, insurance, entertainment, leisure, information and communication, accommodation industry, wholesale, retail, business to government transactions, business to consumer services or business to business services.
Stats reveal that Thailand is one of the widely growing eCommerce markets in Southeast Asia. This country is known for the biggest economy. Moreover, a huge number of people in Thailand prefer to shop online via mobile or social commerce platforms. Hence, you can easily expect considerable growth opportunities in the industry.
If you are interested in doing Business registration in Thailand  to start an eCommerce store, it is important to go through a few essential requirements. Below we have listed a few details about what you may need to lead your business:
The first most thing that may be required to set up a limited company in Thailand is a solid corporate structure. The business must be properly registered as per government rules to work over internet and electronic media. When a foreigner needs to set up a business online, the first thing is to get a Foreign Business License. If you are planning to set up an online business in the electrical and electronics appliances sector, you may need to get BOI investment promotion. It provides 100% foreign shareholding as well as land ownership along with many other non-tax incentives.
You may need to get special eCommerce business license that can be applied within 30 days after starting your online activities. If your website specifies payment and pricing details, it may already qualify for eCommerce dealings. However, if any organization handles payments through credit cards, it is important to follow specific security requirements. The Bank of Thailand has developer solid regulations to ensure that all eCommerce businesses meet set compliant.
As per the direct marketing and direct sales act, few eCommerce ventures need to register with the Office of Consumer Protection Board. It can help you get permission for the direct sales business via the website. It is also important in concern to consumer rights in Thailand. Other than this, you have to follow e-Payment laws to handle financial transactions from customer accounts.
The eCommerce businesses follow specific requirements for Prompt Payments. In order to enable digital payments for your business, you may need a Thai ID card number of registered mobile number. The standardized code helps to make money transfers easier over different platforms online. You can accept payments via UnionPay, Mastercard, Visa, ApplePay etc.
Other than this, it is important to pay attention to legal requirements and taxation policies in the country. Make sure you set up a connection with a reliable agency to avail best services.